Rebelt
Rebelt. 
When done correctly, creativity is a rebellion: it challenges that which we hold as normal. To consume a creative endeavor is to engage in rebellion.
 Made of high quality grade 2 commercially pure titanium, this sleek, hyper-modern belt can put on or off with a simple twisting motion, making it simply unlike anything else. It be anodized to any colour of the electric rainbow, and can also be accented with my unique morse code system. Each buckle is hand stitched to a full-grain leather belt; available in black, brown, and natural tan. 
Have you somehow worn out the leather on your old Rebelt? Do you need a longer belt strap? Ask about the Recycle program. You send me your belt, and I Replace or Repair what I can at a fraction of the cost of a new belt, and your old Rebelt gets a new lease on life. 
The two-tone orange belt pictured at the top is the September Special Edition. It is a great example of what you can get out of a custom order, so don't hesitate to ask.

Available in a few different finishes:
Scratch - A time honoured texture in high end jewellery. Stands up extremely well to the test of time.
Brushed - A matte finish, a great modern look
Polished - Bright and shiny. 
Sunburst - A thousand cuts that make it shine. 
Hammer Forged - Made the old fashioned way, fire + anvil + hammer. Modern meets rustic.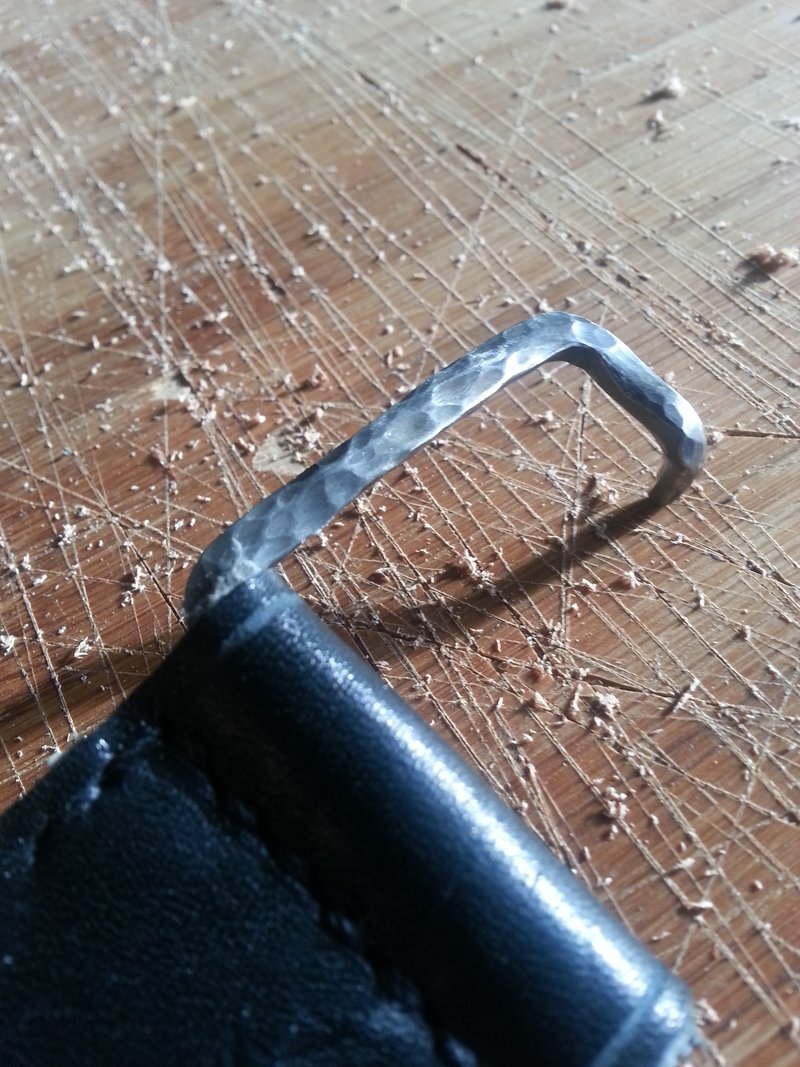 close up of a hammer forged buckle on a premium black leather belt w/ black nylon stitching.

Twist Forged - If elves were forging these belt buckles, this is probably how they would look.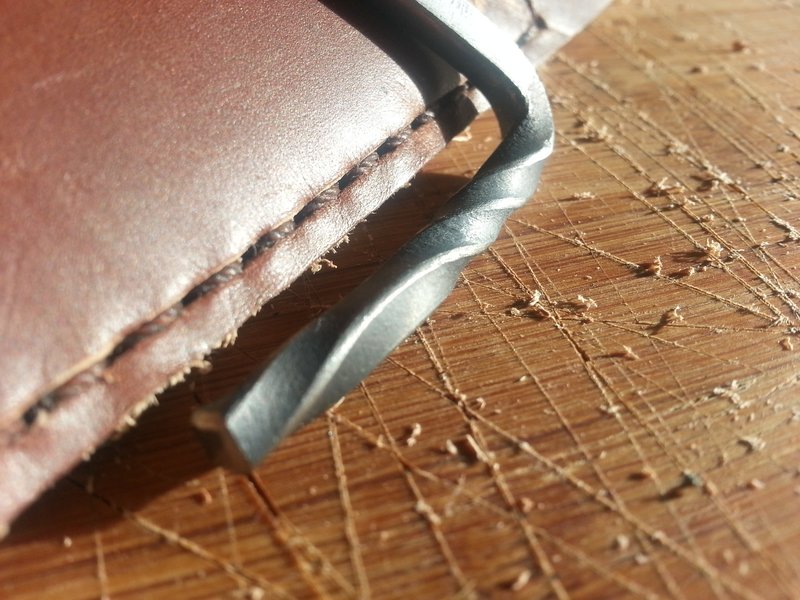 close up of a twist forged buckle on a premium brown leather belt w/ brown nylon stitching.
Hand stitched for durability in your choice of materials and colours.
Waxed Nylon Stitching - The most cost effective way to stitch a belt together. Synthetic and available in a more limited colour palette
Waxed Natural Hemp Stitching - A more eco-friendly option, but more expensive as well. Available in the widest array of colours.
Waxed Kevlar Stitching - The strongest and most cut-resistant fibre. Kevlar only comes in two colours, but they are bulletproof colours.
or if you would rather:
Forged Titanium Staples - Strong as it gets, and adds extra visual interest to the belt.
Reviews