Glyph Morse Code Pendant
"It's not good, it's genius"
                            - Jeff de Boer
As simple as it is elegant, this reimagined form of morse code is a beautiful addition to any jewellery piece. The Glyph system has begun life as a series of pendants, but the possibilities of this notation are limitless. Read from top to bottom, with a full line as a dash and a half line as a dot, the system can hold a secretive message that only a select few can understand. It can be expanded beyond the singular pendants to read full sentances, proverbs, or even poetry. They are available in a variety of materials, from titanium repurposed from Sidewinder missiles, to beautiful 18 karat gold
Handmade in rural Alberta from high quality titanium. This material is praised for its light weight, high strength, corrosion resistance, and hypoallergenic properties. The titanium used in these pendants is repurposed from the inside of a Sidewinder missile.
For pictures that correspond to each colour, check out the Electric Rainbow page.
Titanium can be anodized (coloured with electricity or intense heat) to a range of colours, for which you may choose one for the pendant, and one for the characters. They can be the same colour if you like, or any combination of colours from the list
They come in three different finishes:
Polished (a shiny option for a bright, clean look)

Brushed (a slightly matte option for a softer look)
Scratch (a time-honoured high-end finish made of thousands of random scratches)
You may choose your colour of leather cord, or on a titanium bail so you can put it on your own chain. If you don't select an option, we will choose the best colour of leather cord for you. If you would like a specific chain, such as silver or gold, then we can arrange a custom order. Please contact us for more information.
This is what the bail looks like.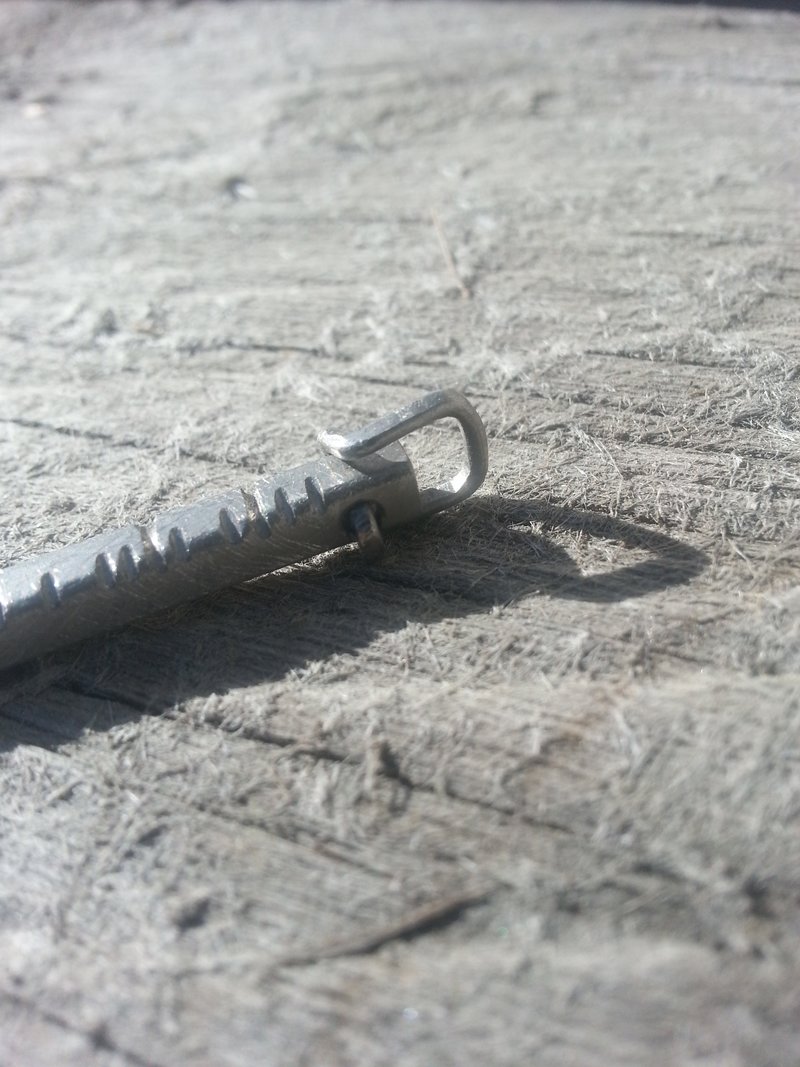 Again, there are nearly limitless possibilities, so feel free to contact me for further information or customization.

Reviews